Discord is one of the most popular communication services in the gaming community. This communication service is dedicated to gamers across the globe. Discord bots help enhance the overall communication experience on Discord servers. These bots eliminate the need to exit from discord server for basic tasks. So these are best discord bots that you should try in 2018.
ALSO READ: How To Add Bots To Discord Server; Working-2018
List of 10 Best Discord Bots for 2018
1. Music Bot
This discord bot does exactly as the name suggests, it helps users to play music from YouTube videos. The YouTube video is converted into MP3 format and then played in the background. If there's any confusion in the actual name of the video, this bot can even play music from a valid URL. These are the two basic commands for this bot
Command to play music: !play "name of song"
Command to play via link: !play "youtubelink"
2. GameStats
The functionality of GameStats is similar to its name; this discord bot helps users to track and share their game progress. GameStats supports a wide variety of games including some popular titles like PUBG, Fortnite, Rocket League, Steam, Paragon, World of Worships, Xbox Live and much more.
You can find the entire list of commands for different games from the GameStats bot webpage.
3. StahpDozAds
StahpDozAds can be a useful discord bot for all those server owners who have a massive number of members. This bot can be used to block or restrict the sharing of offensive content. StahpDozAds can also recognize a specific category of links and automatically remove it from the discord server.
Furthermore, using this bot server owner can even block invite links. It's a useful bot to prevent users from sharing Youtube videos or affiliate links on the server.
4. Serum
Serum is one of the best discord bots. It helps users to interact with the server using voice commands. It can be considered as a virtual assistant like Google assistant or Siri. That said, Serum has a limited number of commands, but it eliminates the need for leaving the game and then typing.
Unlike every other bot on discord server, Serum can be commanded by using the voice command Hey Serum followed by the query.
5. TriviaBot
Trivia Bot helps gamers to leave the gaming discussions and try out something more interesting. Well, this bot has a collection of around 3000 questions and 24 categories that can be considered as a fun activity to enhance knowledge. These questions are related to various topics like science, literature, nature, sports, movies and much more.
To use this cool discord bot, add it to your server and type trivia help in a text channel. Type trivia play to start a trivia game and trivia categories to see a list of categories.
6. Aethex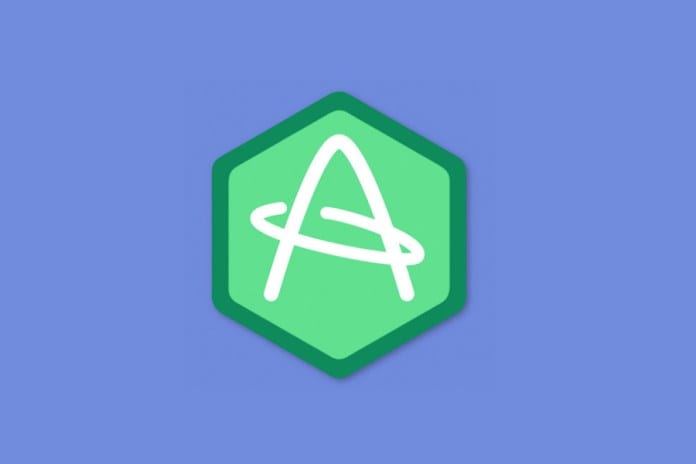 Aethex can be considered as an all in one bot that can perform all sort of tasks like game integration, social commands, utility commands, and entertainment and moderation tools. Using Aethex, you can quickly mute, ban, or kick users out of the discord server.
As for entertainment, Aethex can help users to search images, roll dices, and many other activities. Lastly, Aethex can be used to track game stats as well. Aethex offers everything that a primary user may require, but it's not the perfect bot as compared to the dedicated bots for different functions.
7. Zandercraft Bot
8. GuildedBot
GuildedBot is a perfect choice for all multiplayer games like PUBG, Fortnite, DOTA 2, CS: GO, Overwatch, and much more. You can easily manage your multiplayer team using GuildedBot. This cool discord bot helps to recruit new players, plan strategies beforehand, and control your team's activity.
Apart from the nifty gaming features, GuildedBot also offers different tools like calendar, insights, Media, matchmaking, streams, recruiting, and Discord integration.
9. Pokecord Bot
Pokecord Bot is an interesting pokemon game that you can play within your discord server. Pokemon will randomly appear in your server and the one who catches it first will own it. You have to fight with your friends and level up your pokemon to win fights. As your Pokemon becomes more powerful you can maximize your collection by fighting with other members.
10. Pancake Bot
The last useful discord bot on the list is Pancake Bot. This bot helps users to play music and offers server moderation tools. You can play music from popular music streaming services like Soundcloud, YouTube, and Twitch stream. Pancake can also be used to select and delete messages in bulk to clean the server. Overall, it's a perfect bot for playing music and managing the server.
So these were some of the best discord bots that are worth checking out. Do share any other useful discord bot that you use in the comments section below.
The post 10 Best Discord Bots List 2018; That Will Enhance Your Server appeared first on TechWorm.
Please follow and like us:
Gurupriyan is a Software Engineer and a technology enthusiast, he's been working on the field for the last 6 years. Currently focusing on mobile app development and IoT.