PlayerUnknown's Battlegrounds often abbreviate as PUBG was undoubtedly the most popular battle royale game of 2018. You can easily download and play PUBG on any smartphone, computer, and even gaming consoles.
Recently, PUBG Corporation announced a new completely free and lightweight variant of its PC title named as PUBG Lite. This lightweight variant of PUBG is dedicated to low-end PCs and laptops. Presently, PUBG Lite is in the beta stage and is being tested in specific regions.
So here's everything you need to know about PUBG Lite for PC coupled with the steps to download and install PUBG Lite in any country.
ALSO READ: PUBG PC Download For Free For Windows PC and Laptops (Working 2019)
PUBG Lite For PC
As mentioned earlier, PUBG Lite is a free and much lighter version of the popular battle royale game PUBG for PC. PUBG Lite will offer significant reductions in graphic details and a few other features. You can play Solo/Duo/Squad in TPP mode in PUBG Lite.
The game is presently being tested in Thailand. Consequently, a user situated in Thailand can easily download, install, and play PUBG Lite on his PC.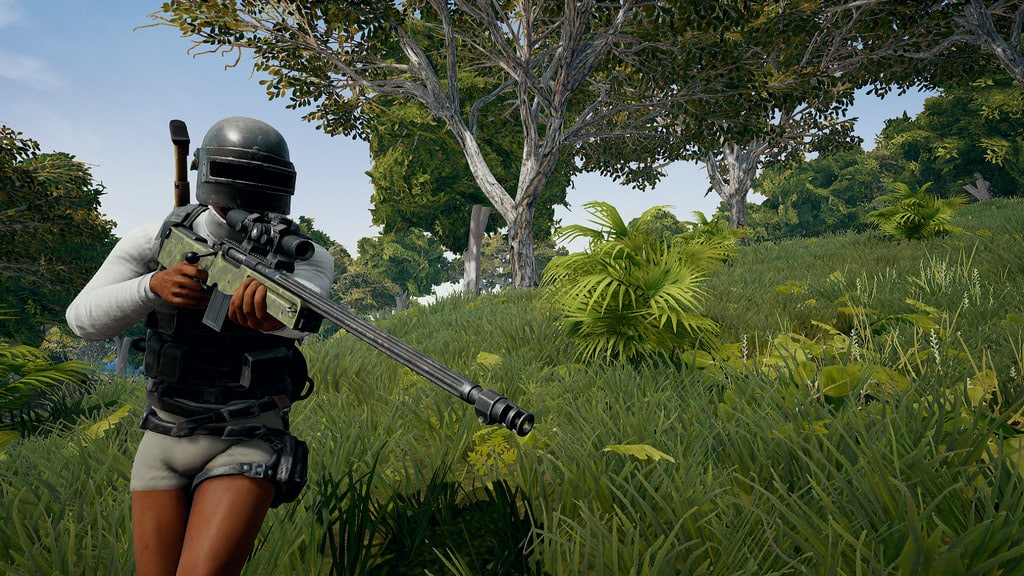 That said, PUBG Corporation announced that in addition to Thailand the game will be made available to four more countries by the second week of February 2019. According to a Facebook post by PUBG Corporation PUBG Lite Beta will be available in four new South-East Asia countries including Indonesia, Malaysia, Philippines and Singapore.
Minimum PC Requirements For PUBG Lite
OS: Window 7,8,10, 64bit
CPU: Intel Core i3 2.4GHz
RAM: 4 GB
GPU: Intel HD Graphics 4000
Free Disk Space: 4 GB
Recommended PC Requirements For PUBG Lite
OS: Window 7,8,10, 64bit
CPU: Intel Core i5 2.8GHz
RAM: 8 GB
GPU: Nvidia GeForce GTX 660 or AMD Radeon HD 7870
Dedicated Video RAM: 2048 MB
Free Disk Space: 4 GB
Before starting the actual download and installation process ensure that your PC fulfils the minimum requirements for playing PUBG Lite.
ALSO READ: PUBG Download: Android, iOS, Windows, Mac, Xbox, And PlayStation
---
How To Download And Install PUBG Lite For PC In Any Country For Free
You can easily download, install, and play PUBG Lite in any country by using a VPN service. So here's a stepwise guide on how to download and install PUBG Lite.
Using the Google Chrome browser head to the PUBG Lite website. (Google Chrome will automatically translate the page from Thai To English).
Now from the top right corner tap on Apply For ID and fill-in your credentials for creating a PUBG Lite account. Later this ID will be used to log into the game.
Lastly, click on the yellow Download button and the PUBG Lite setup will automatically start downloading.
You can install PUBG Lite using the downloaded setup but don't launch the game right away.
Now you need a VPN software as the game is only available in Thailand. You can use any VPN service of your choice just ensure that the VPN software comes with a working Thai server.
Once connected to a Thai server, you can now install and open the PUBG Lite game.
Now you have to log-in with the credentials that you used while applying for ID on the PUBG Lite website.
Next up, click on the orange-colored Update option on the bottom left corner.
The setup will now start downloading the actual PUBG Lite game and its size is around 1.9GB. It is worth noting that, PUBG Lite verifies your system location and timezone before initiating the game. Consequently, once the download process completes, close the launcher and change your location and timezone.
To do this open  Setting>Privacy and then in Location section change your Default Location to Bangkok. Lastly, from Settings>Date & time change the timezone to (UTC+7:00) Bangkok, Hanoi, Jakarta.
You can play PUBG Lite without any issues. Do share any issues that you encounter during the installation process in the comments section below and we will try our best to help you.
The post Download And Install PUBG Lite For PC In Any Country For Free appeared first on TechWorm.
Please follow and like us:
Gurupriyan is a Software Engineer and a technology enthusiast, he's been working on the field for the last 6 years. Currently focusing on mobile app development and IoT.