Spotify is one of the most popular music, podcast, and video streaming and downloading service. This service is available on almost every platform, and Spotify even has a dedicated web-player. Well, to pay the artists and run the company Spotify generates its revenue from advertisements and monthly or yearly paid subscriptions.
The two categories of Spotify available for users are Spotify free and Spotify premium. You can use Spotify premium by subscribing to the service. That said, some users use Spotify premium apk (downloaded from unknown sources) to use the premium service of Spotify. which is a modded app.
So here's everything you need to know about the modded Spotify premium apk.
ALSO READ: How PUBG Mobile hack works? Is hacking APK legal?
Spotify Premium Apk: Features
Spotify premium apk offers many nifty features that are missing on the free version of the application. Some of the most impressive features include:
Spotify premium apk has boundless skips
It can unlock the track selection feature
It can also unlock the shuffling function
Users can download songs and use Spotify in offline mode.
It can unlock the seeking
Spotify premium apk is completely ad-free
It has unlocked the "SPOTIFY Connect."
These are some of the main reasons why people download Spotify premium apk. The installation process the app is very straightforward.
Surprisingly, many websites offer direct download links for Spotify premium apk. Moreover, these modded apk files work perfectly fine for many users.
Spotify Premium Apk: How Does It Work
Spotify premium apk is identical to the paid subscription-based Spotify premium application. Well, many hackers and app developers can tweak the code of the original apk file and make it function like a modded application.
Once you log-in on this cracked apk file, the server assumes that you are using the premium version of Spotify.
Furthermore, every single feature of the premium version can be unlocked by modifying the code and files of the Spotify application. These cracked premium apk files are then shared via websites, direct download links, and even uploaded on cloud storage.
As a conclusion, it is an undeniable fact that you can easily download, install and start using the Spotify premium apk from unknown sources. It is worth noting that, this modded apk never receives any updates. You have to download and install the new modded apk versions manually.
Spotify Premium Apk: Disadvantages
The first and foremost issue associated with downloading any modded and cracked apk files from the internet is the virus and malware associated with these files.
Well, even the website from where you download the Spotify premium apk can be full of unwanted advertisements, and you may even end up downloading additional malicious software.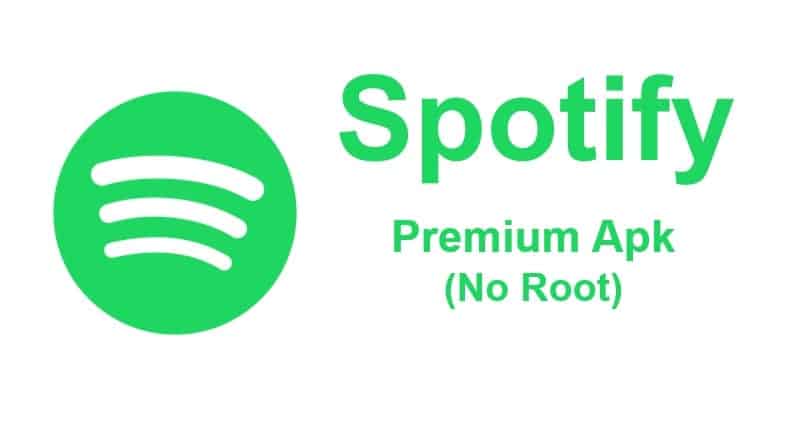 Some websites provide the apk file with the 7-day trial version of Spotify or any other fake apps. Consequently, finding and downloading the correct Spotify premium apk is a somewhat difficult task and may even end up causing severe problems on your smartphones and computers.
Spotify Premium Apk: Is It Legal
No its completely illegal to download, use and even redistribute the cracked Spotify premium apk file. Well, Spotify keeps an eye on websites and sources distributing the cracked apk files. These cracked apk sharing services then face serious problems.
For the people who use the modded apk file, Spotify may completely ban and delete your Spotify account. This will remove all of your curated playlists and other activity from the Spotify platform. The only way to start using Spotify in such instances is by creating a new account.
CONCLUSION
So hacking or using a hacked Spotify premium apk is an illegal activity. This may even cause some serious problems. Consequently, paying for the service not only helps to improve the application but also supports the artists who put efforts in producing music.
Do share your thoughts and opinions on cracked Spotify premium apk in the comments section below.
The post How Spotify Premium APK Works, Is Downloading It Legal? appeared first on TechWorm.
Please follow and like us:
Gurupriyan is a Software Engineer and a technology enthusiast, he's been working on the field for the last 6 years. Currently focusing on mobile app development and IoT.